A Point In Between
Diane Endres Ballweg Gallery
Madison, WI
Feb 1st - March 24th, 2019
Sculptures and installations are created to provide meditations on communication and intimacy. When made uncomfortable in what should be a comfortable space we can question what puts us at ease and what disquiets us. 'A Point In Between' focuses on the convergence of thoughts, identities, and individuals, expressing the intensity of connection. It is an intimate investigation into the moments of transition and the moments of reflection.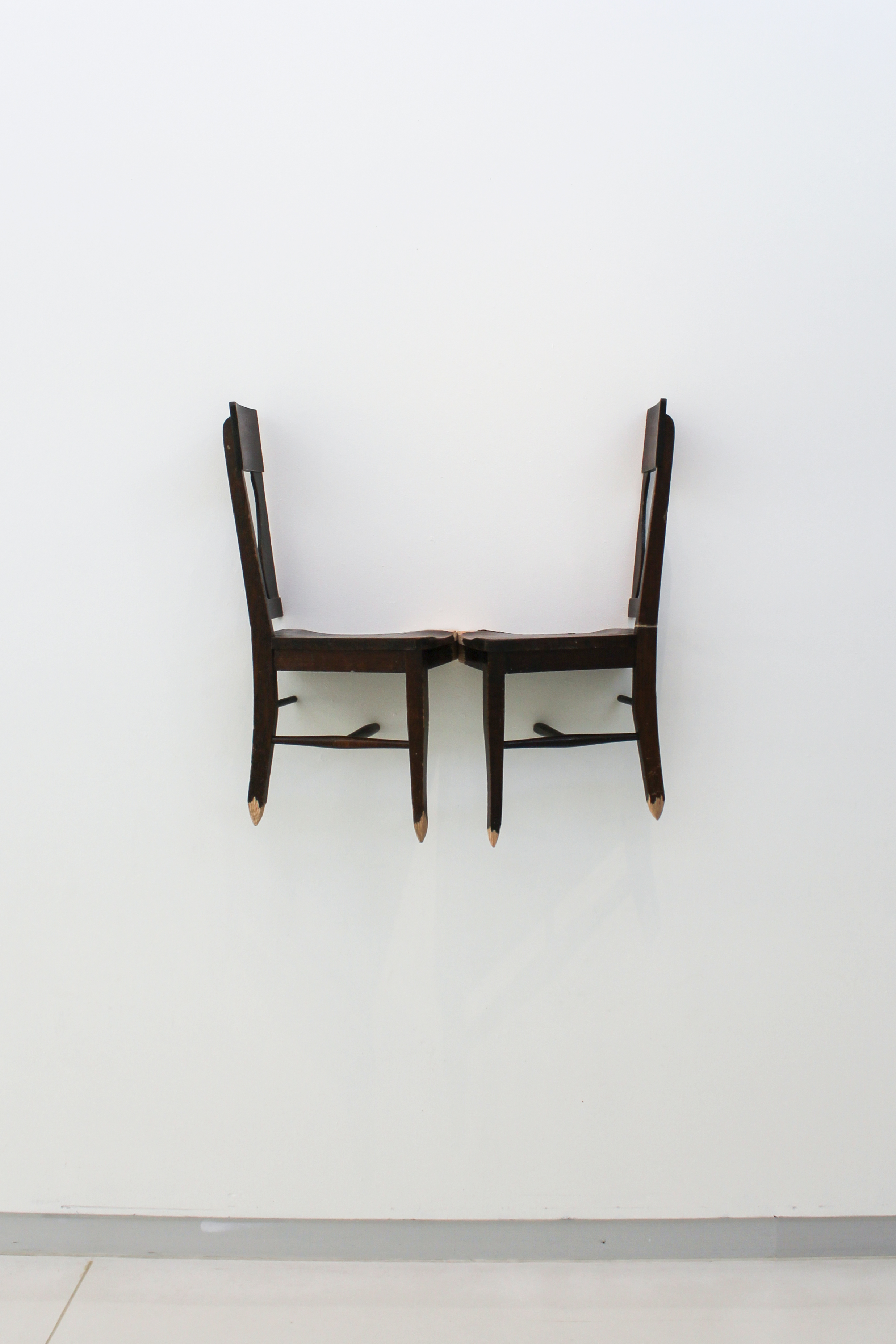 it flows in curves
Arts + Literature Laboratory
Madison, WI
July 7th - July 28th, 2018
The works in 'it flows in curves' delve into the intricacies of honesty, especially in relation to communication. By focusing on connection points and paths of conversation, Wood's work exposes the nuances behind the truths we tell ourselves and those we tell others. The poetics of video, installation, and sculptural work generate introspective moments exposing how we communicate externally as well as internally.